When Elsass Fonden needed a new site that could unify the different companies, but still serve as platforms for the different brands – colors was the main differentiator.
At the same time it should be easy to acces the many informations about cerebral palsy – their main focus group. And of cause it had to be fully responsive.
Elsass Fonden frontpage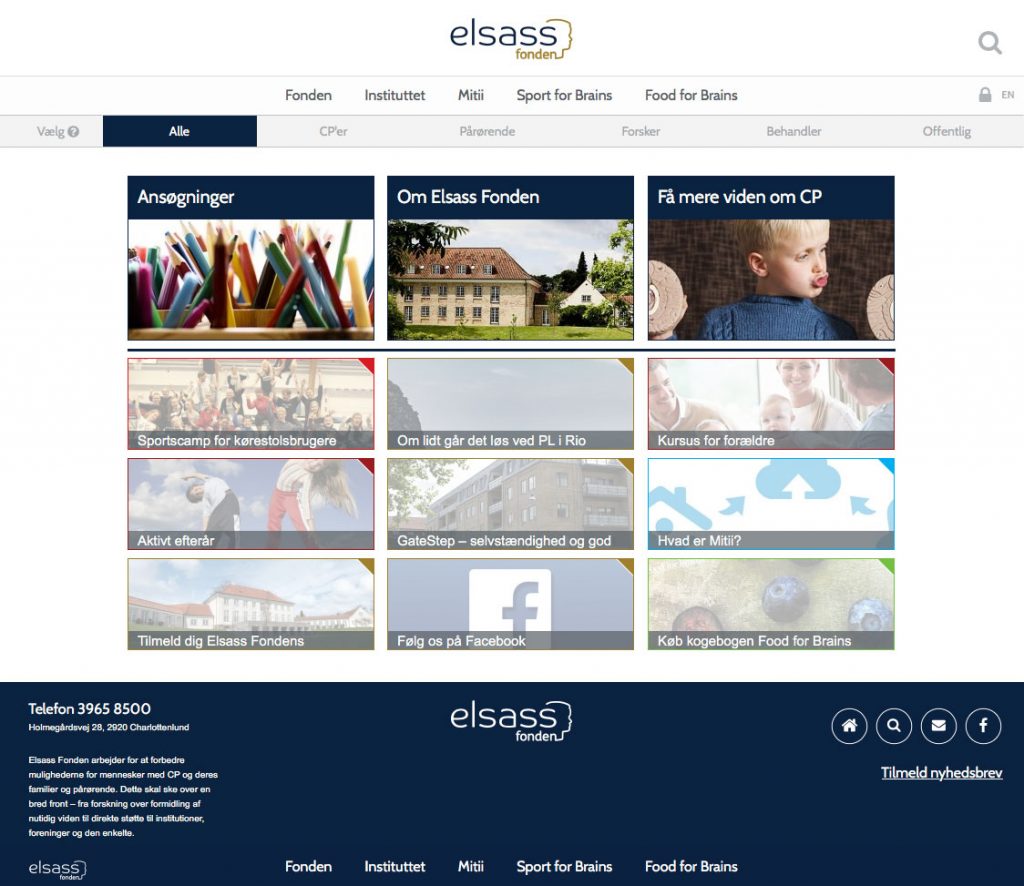 When you first see the site you are met by the entire Foundation – but as soon as you start to move the colors come alive. And each company has its own color, and that color follows through on all subpages. These colors are also integrated into all other design elements, from logos to PowerPoints.
The navigation presents itself in steps:
Main navigation – shows the full hierarchy – used on the frontpage

2nd level – shows the selected company – used on the main page of the company
3rd level – removes a row to have more room for content – used for all content pages

4th level – minimized as small as possible in order to leave full attention to content – used whenever there is scroll on a page

Note: The bottom row sort the pages in interests
Colors are also used for lists (like search and news) to make it clear where the information comes from. And because of the target group, search and contact are made as easy as possible.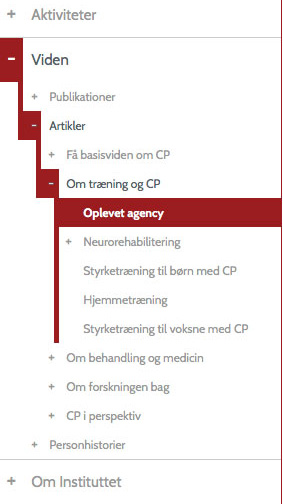 Finally the sub-navigation double as a bread crumb. This, to maintain the overview for the user on a site heavy on content. It also ensures that the visitor has a fast visual guide to where the page belongs in the full structure.